Event Calendar
September 2020
Magic of Laurel Gray Dinner
6:30 PM
Sat, Sep 26, 2020
Venue:
Laurel Gray Vineyards
Contact:
Kim Myers 336-468-9463,
info@laurelgray.com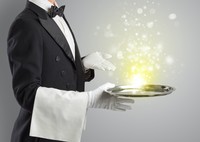 Join Kim and Ben Myers as they celebrate the magic of spring at the vineyard. Each dinner course will be presented with a touch of magic and served with the perfect LG Wine. At the conclusion of dinner, you will be treated to a fantastic and wondrous magic show by "The Amazing Andy".
Don't miss out on fun or wine!
Sign Up For Our Newsletter
Keep up to date on the latest wine releases, events, and promotions and get 10% off your next order.