Yadkin County Chicken Stew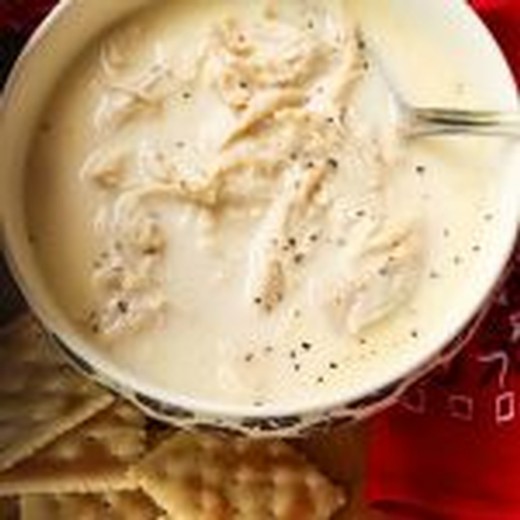 Recipe Date:
September 23, 2020
Measurements:
Imperial (US)
Directions
1-3 lb. whole chicken or 4 large breasts
2 cups chicken stock
1 tsp. dried thyme
3 tablespoons flour
2 cups whole milk or 1 cup whole milk and 1 cup evaporated milk
1 teaspoon salt
½ teaspoon black pepper
5 dashes Texas Pete Hot Sauce
Place chicken and chicken stock into a large stockpot, add thyme, salt and pepper. Simmer until fully cooked and fall off the bone tender. Remove chicken from pot and cool. Reserve cooking liquid and strain to remove any skin or bones that maybe in the bottom. Let cool. Place in refrigerator so that you can skim off the congealed fat from the chicken. Debone and deskin chicken making sure to only keep nice clean pieces of meat. Return chicken to pot along with skimmed cooking liquid. Add butter and bring to a slow simmer. In a small bowl combine flour and milk stirring together until all lumps are gone. Slowly stir this mixture into the simmering pot. Cook for about 10 more minutes until stew has thickened. Adjust salt and pepper to your taste.
Serve with saltine crackers and Texas Pete Hot Sauce and enjoy with a glass of LGV Pinot Gris.
Don't miss out on fun or wine!
Sign Up For Our Newsletter
Keep up to date on the latest wine releases, events, and promotions and get 10% off your next order.